Originally posted by: Sawatdee
Nice!
At the July fruit club meeting, they had some jackfruit seeds on the tasting table in addition to jackfruit. I took two of the seeds and they sprouted in about two weeks. Here they are about a month and a half later, about 8-9" tall.
Not sure if I have room in the yard for a Jack tree, but willing to find out with a free one, unknown variety.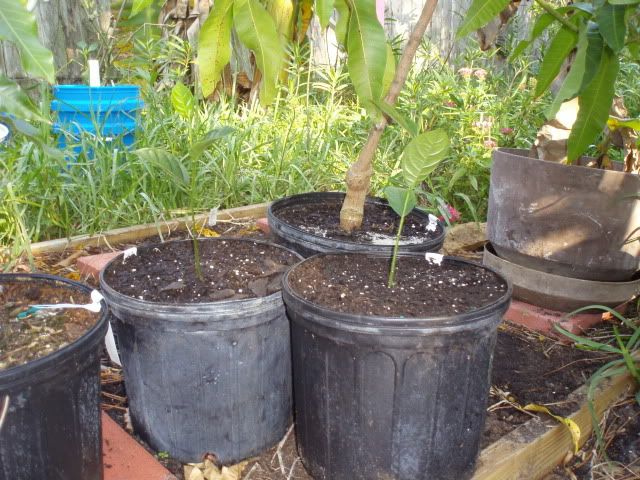 DM