Asking $100 for both together with paddles.
This is an older pic when I bought them, but still the same. The back rests do
need new ones(Dicks has them for $20)and seems 1 or 2 eye holders are
broke(again at Walmart or Dicks for $5). But still a good deal.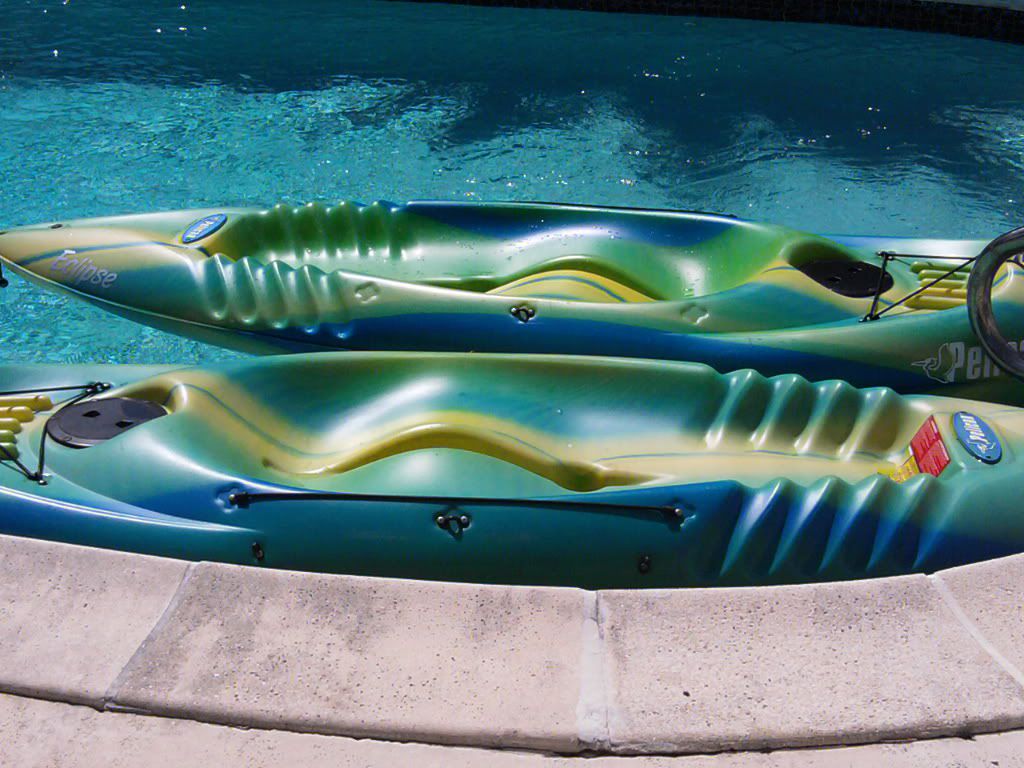 -------------------------

________________
Well then...........DO IT!!!