Not the best lighting and didn't scrape the wax, so not doing complete justice to the boards. Wooster has been ridden the most and is still new white. None of the boards have open dings. The QF had one rail ding that was repaired right away by LP Glass. The Wooster has a little compression along the stringer on the deck. Neilson has one minor pressure ding near the nose. Never been dinged otherwise.
Epoxy Wooster Bat-Tail Quad - 6'4" x ~18 1/2" x ~2 1/4 (on the right) (dimensions not recorded)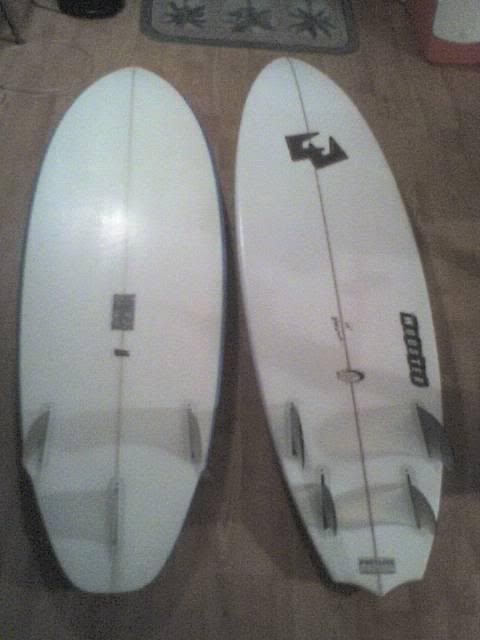 QF Ragan - Summer Squash - 6'2" x 19 1/2" x 2 3/8"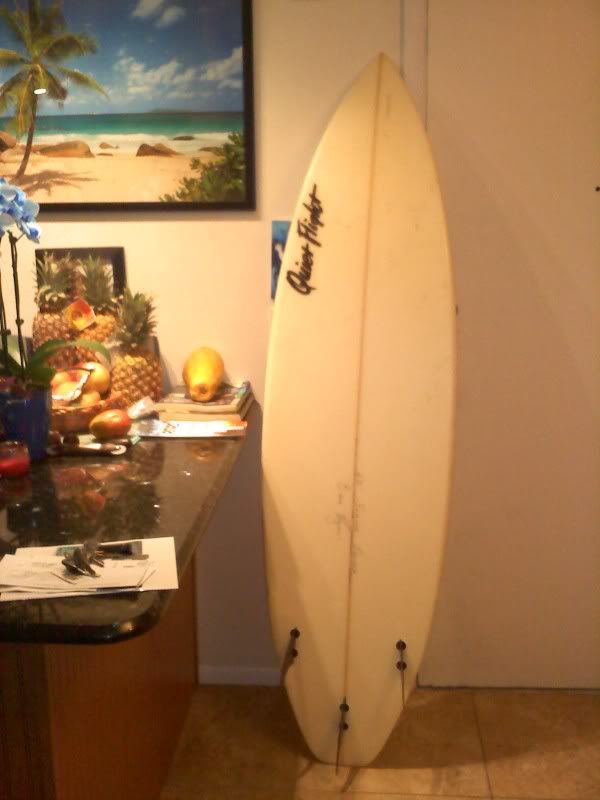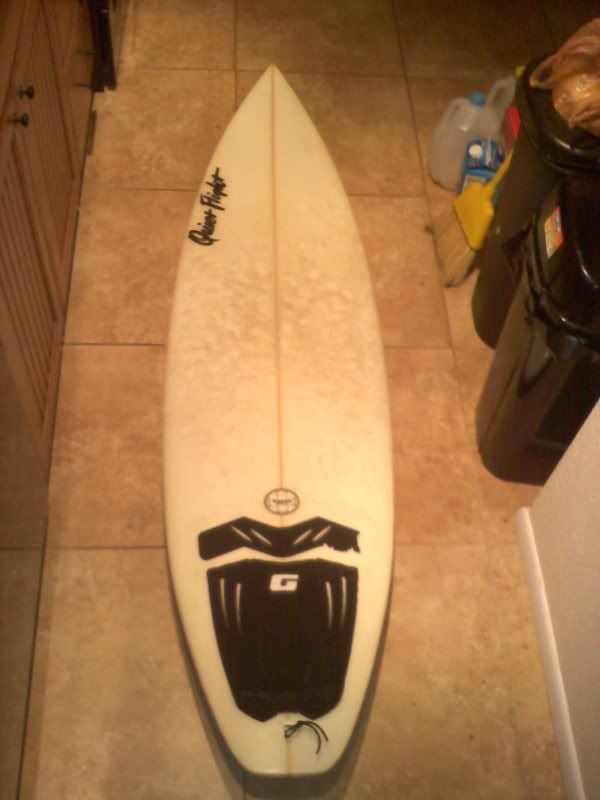 Neilson Super Egg Five Fin Setup - 6'8" x 20 1/2" x 2 3/4"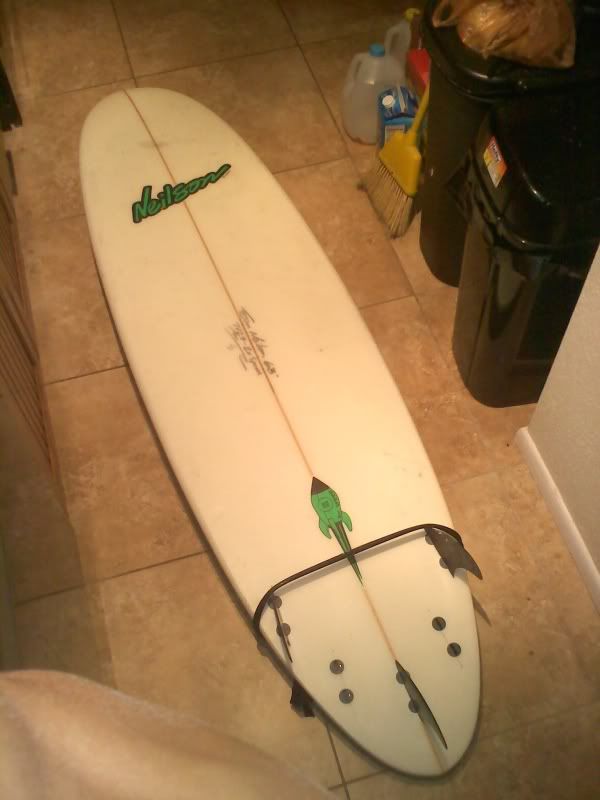 -------------------------

If you're not part of the solution, you're part of the precipitate.