I can't find it anywhere searching Google.
It just popped up recently. It emits an extremely noxious rotting fish smell and draws all kinds of awful carrion-type flies to it (presumably to pollinate it). It looks like a fungus but it could be a plant. My wife thinks its growing where the dog has shat before (a bloodhound with horse size droppings). I dunno about all that. I just know its popped up in a few spots in a certain 6 x 6 foot area. It inflates in to a weird honeycomb pattern and then deflates just as mysteriously. Some have a weird white fungal top (pictured below), others do not. Some appear to be coming from beneath the mulch, others growing on top.
Any ideas? The odor is AWFUL and the harbinger flies of death surrounding it areare equally terrible.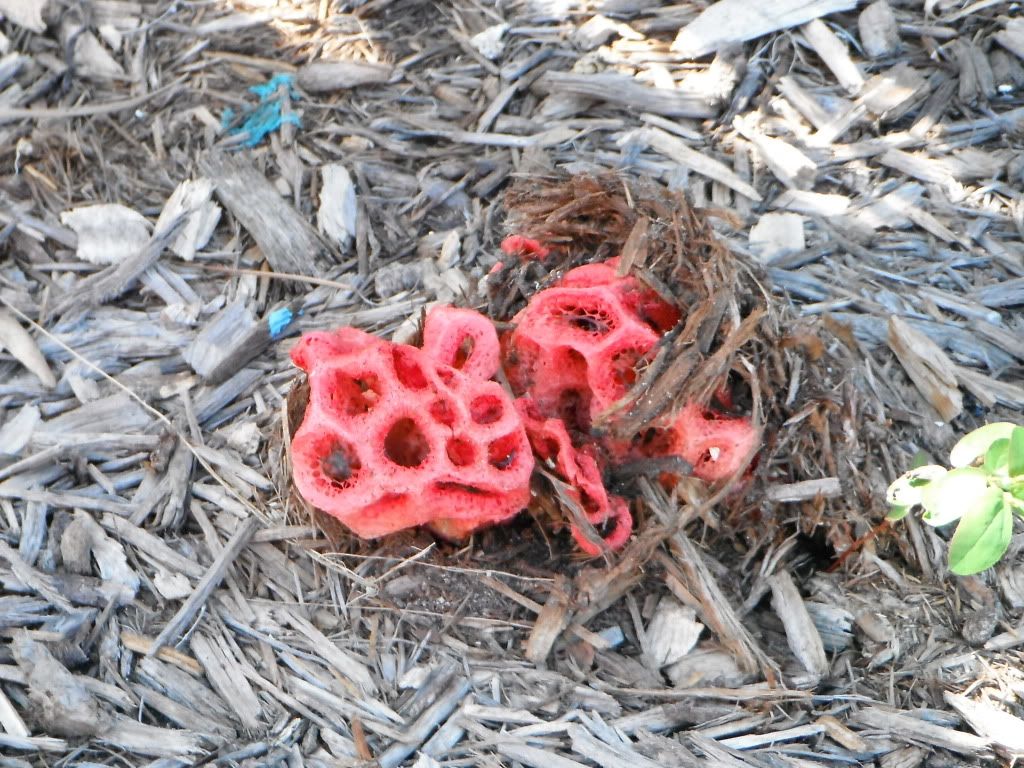 Edited:
03/26/2012
at
10:49 AM
by
PUNCH22