Hi all-
I know this question has come up a bunch of times, but in light of the recent Hurricane, I figured I'd ask for new info.
My 14 yr old son and I are thinking of attempting to do a spur of the moment surf trip to Puerto Rico the 1st week of April.
I've never been there, never surfed there, and really don't know Spanish.
I'm wondering what the state of hotels are after Maria, and if this is a do-able idea at this time.
We are looking for some non-scary wave spots.. we like waist to maybe head high conditions, in warm water. If we can score that, we will be stoked.
I'm looking for hotel recommendations, wave spot recommendations, and general advice in any way.. (renting cars, boards, etc)
I know zero about Puerto Rico, so I'll take any help/info I can get!
Thanks in advance



-------------------------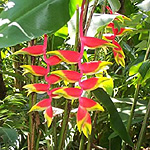 Exotica Tropicals
Plant NurseryBrevard Florida