I'm working on a website for a local company and was going to use some public domain wave shots, but thought I could possibly use a local photographer.
Can't offer any money, but the site will be high profile (can't give any more details right now) so good exposure. Will credit photographer in the footer.
Need some shots that will work well cropped as long horizontals (like a website header)
If anyone is interested, PM me and send me what ya got

Thanks!


-------------------------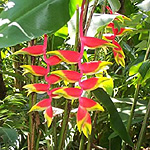 Exotica Tropicals
Plant NurseryBrevard Florida