Originally posted by: SurfCaster

Yep, that's the Leftover right in your photo Balsa. The left is the better wave, even a little barrel on the inside slab sometimes, directly across the channel from Alligators. I surfed the right a lot as it was less crowded and I'm a regular foot, but harder to get out with no real channel on that side. That was our favorite beach on the North Shore, used to dive that reef for dinner all the time. Never saw any tigers or it would have been Foodland poke instead!
Actually that photo is Kamasugis. Which is the reef between Chuns and Leftovers.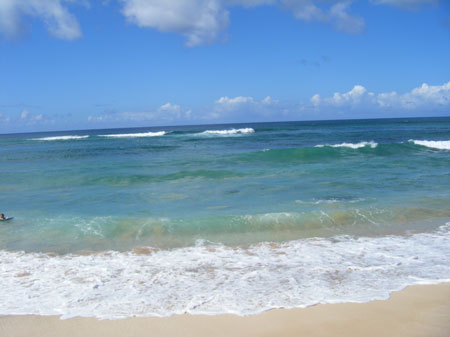 It also has a slightly better left, a little steeper and faster than the right...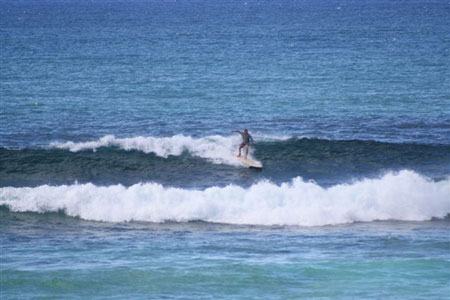 Here's old Brevard County local Doug Deal out surfing with me that day...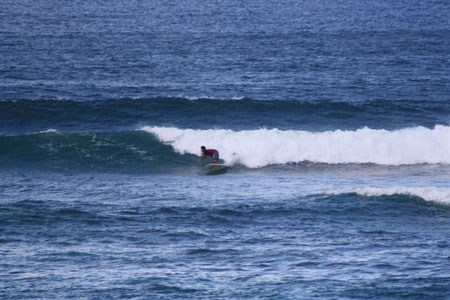 And here's my old friend Curtis Kamasugi, who's family home sits on the beach at the spot.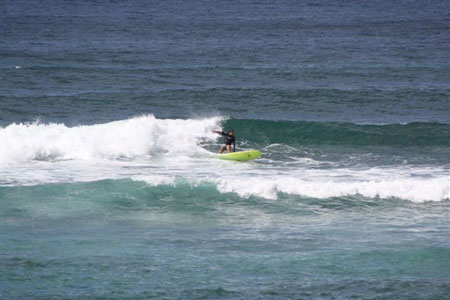 He tells me he was actually surfing over at Leftovers just a few days before the shark bite.


-------------------------

Wooden Boards for Iron Men